Abrahamic Religions - Bibliographical Notes and Studies.
ABRAHAMIC-ISRAELITE, ISLAMIC AND ASSOCIATED RELIGIONS : BIBLIOGRAPHICAL, NOTES AND STUDIES
The hyperlinks below will lead to pages attempting to set forth  bibliographical data pertinent to select areas within the "Abrahamic" dimensions of Religious Studies (Judaims, Christianity and Islamic studies). Something of the holdings of my personal library in the UK (Newcastle upon Tyne) and the USA (Merced, California) will at the same time be indicated. For Islamic, Shī`ī-Shaykhī (al-Shaykhiyya) bibliography see the pertinent links on the main page of this site.
Religious Studies reference and miscellany
Israelite religion and the Ancient Near East
Biblical Studies General, Reference works and Encyclopedias.
Biblical Commentaries
POST-BIBLICAL JUDAISMS AND JUDAICA
Judaism: Periodicals-Journals
Post-Biblical Apocryphal and Pseudepigraphal writings
Reference and Encyclopedias
Dead Sea Scrolls
Jewish Mysticism, Esotericism and Magic
 Sepher ha-Razim (the Book of Mysteries)  and Sepher Yetsirah ("The Book of Formation")
Judaism and Gnosticism
Judaisms and Islam
Arabic, Persian and Turkish translations of the Bible 
JESUS AND THE NEW TESTAMENT
Jesus, the New Testament & Christian Origins
Gnosticisms
Jewish Christianity and associated movements
 New Testament Apocryphal writings, Gnostic and other Gospels
 Syriac Language, Texts and Literatures
 Zoroastrianism and Manichaeism
 Mandaeanism
 Early Christianity, Patristics
 Christian Mysticism
 Persian-Iranian Christians and Christianity
Christian Theology
William Miller (1782-1849)
Adventist Groups and Millenarian Movements
Jews, Bābīs and Bahā'īs: Bibliographical and Historical Notes
Missionary Periodicals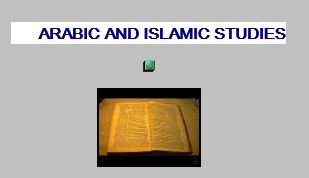 The Kitāb al-muṭawwal ("The Comprehensive)  of Sa`d al-Dīn al-Harawi al-Taftazānī al-Shafi'ī (d.793/1390)
ISLAMIC-JEWISH-CHRISTIAN DIALOGUE AND APOLOGETICS.
al-Kairānawī - Some Bio-bibliographical Notes - 1980s -  Under revision:
ISLAMIC BIBLIOGRAPHICAL NOTES
MUHYI AL-DIN IBN AL-`ARABI
Exegetes, scholars, philosophers and mystics of the `school of Ibn al-`Arabi'.
 کمال الدین عبد الرزاق الکاشانی