Islamo-Biblica and Islamic Devotional Texts and Literatures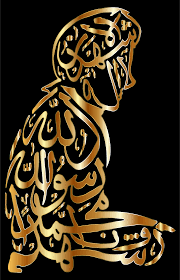 Ṣalāt, Namāz, Du`a, Munājāt, Ziyārat-nāmah.
Islamo-Biblica  and Islamic Devotional Texts and  Literatures: Ṣalāt, Namāz, Du`a, Munājāt, Ziyārat-nāmah.
The well-known Sufi theological disclosure which commences, "I [God] was a hidden treasure" (kuntu kanzan makhfiyan)  believed to have been revealed to the biblical-qur'anic David and a prophetological prayer attributed to his mother (umm Dāwūd) (see below):
O my God! Blessings be upon [1] Hābīl (Abel), [2] Shīth (Seth), [3] Idrīs (Enoch), [4] Nūḥ (Noah), [5] Hūd [6 ] Ṣalīḥ [7] Ibrāhīm (Abraham), [8] Ismā'īl (Ishmael) and [9] Isḥāq (Isaac) [10] Ya`qūb ( Jacob),  [11] Yūsuf (Joseph), [12] and the tribes [of Israel]  (al-asbāt) [13] Lūṭ (Lot), [14] Shu`ayb, [15] `Ayyūb (Job), [16] Mūsā (Moses), [17] Hārūn (Aaron), [18] Joshua, [19] Mīshā (Mūshā) [2nd] Moses, son of Manasseh), [20] Khiḍr, [21] Dhū‑l-Qarnayn ("Alexander the Great"+)  [22] Yūnūs (Jonah), [23] llyās (Elijah), [24] Iyasu` [al-Yasa` b. Akhṭūb] (Elias), [25] Dhu'l-Kifl, [26] Tālūṭ  (Goliath), [27] Dā'wūd (David), [28] Sulaymān (Solomon), [29] Zakā'riyya (Zachariah), [30] Yaḥyā (John [the Baptist]), [31] T-W-R-KH (Torakh = Turk?) [32] Mattā (Matthew), [33] Irmīyā (Jeremiah) [34] Hayaqoq (Habbakuk), [35] Danyāl (Daniel ) [36] `Azīz ("Mighty") [37] `Īsā' (Jesus),  [38] Shimūn (Simon), [39] Jirjīs (St. George) [40] the Apostles [of Jesus] (al-ḥawarīyyīn), [41] the successors' [`Followers' of Jesus?] (al-/ffibã`), [42] Khalid [b Sinan]), [43] Hanzalah and [44] Luqman " (Majlisī,  Biḥār 2 11:59).
          This prophtological supplication is among very many devotional pieces which are attributed to pre‑Islamic figures in Shī`ī devotional and related compilatiions.  It will be seen that this lengthy prophetological beatitude listis over forty messengers and related figures in a loose and sometimes eccentric chronological order. Islamic devotion to the Israelite and related prophets, largely unmentionedin the Qur'ān, would seem to be implied here.