QA. XXII [22] Surat al-Ma' (The Surah of the Watery Expanse) on Q. 12:21
QA XXII
[22]
سورة الماء
Sūrat al-Ma' (The Surah of the Watery Expanse).
on Qur'ān 12: 21
Translation Stephen Lambden UCMerced.
1982-2016.
[1]
بسم اللّه الرّحمن الرّحيم
In the Name of God, the Merciful, the Compassionate
[2]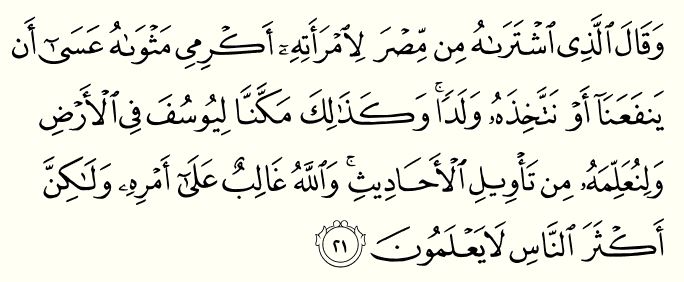 He that bought him, being of Egypt, said to his wife, 'Give him goodly lodging, and it may be that he will profit us, or we may take him for our own son.' So We established Joseph in the land, and that We might teach him the interpretation of tales. God prevails in His purpose, but most men know not." (Q. 12:21, Trans. Arberry). 
[3]
طظل  
Ṭ-Ẓ-L
[Abjad = 1+30+70+40 = 141]
[4]  P
[5]
[6] [7] [8] [9] [10] [11] [12] [13] [14] [16] [17] [19] [19] [20] [21] [22] [23] [24] [25] [26] [27] [28] [29] [30] [31] [32] [33] [34] [35] [36] [37] [38] [39] [40] [41] [42]