NOTES  AND ACCOUNTS OF  SELECT SECRETARIES AND EASTERN PILGRIMAGE VISITATIONS TO `ABD AL-BAHA'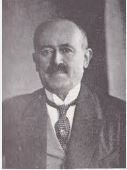 Dr. Youness [Yunis] Khan Afrukhtih (b. Tehran, 1885- d. Tehran, 1948).
A physician trained in Beirut at the Presbyterian College. In 1897 he went on pilgrimage to `Akka-Acre later, from 1900–1909, becoming a secretary and interpreter of `Abd al-Baha'.  He wrote a memorial of those times :
Khatirat-i nuh salih-yi 'Akka (Memories of Nine Years in 'Akka).
 
WESTERN PILGRIMAGE VISITATIONS TO `ABD AL-BAHA',  1898-1921.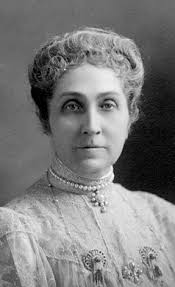 Phoebe Apperson Hearst (1842-d. Pleasanton, California,1919).
In November 1898 Phoebe Hearst, with Lua Getsinger,  May Bolles (later Maxwell; who joined the group in Paris) and others embarked on a pilgrimage to `Akka' or Acre  and Haifa in Northern Ottoman Palestine [Israel] to visit `Abd al-Baha'. They arrived on December on December 14, 1898. 
Kathryn Jewett Hogenson.
Lighting the Western sky : the Hearst pilgrimage and the establishment of the Bahá'í faith in the West  Oxford : George Ronald, 2010.
Western Pilgrimage Notes and Accounts
1914. Rúḥá Aṣdaq with the assistance of Lameah Khodadoost,  One life, one memory : in the presence of 'Abdu'l-Bahá, Haifa, January 1914. Translated by Shahbaz Fatheazam. Rūḥā Aṣdaq, -1982. Oxford : George Ronald, 1999.
Ethel Rosenberg, (August 6, 1858 - November 17, 1930).
Early British Baha'i from 1899. Her first pilgrimage was   and her final pilgrimage was in 1921, just after `Abd al-Baha' had passed away.
Robert Weinberg, Ethel Rosenberg: The Life and Times of England's Outstanding Pioneering Worker. Oxford : George Ronald, 1995
See also review by Richard Hollinger n Bahá'í Studies Review, 6. London: Association for Baha'i Studies English-Speaking Europe, 1996 ...
Other volumes and compilations, General and Miscellany
Jacqueline Mehrabi,
1984. Stories of 'Abdu'l-Bahá. London : Bahá'ı́ Pub. Trust, ©1984. 48 pp. Fiction, for a juvenile audience.
George Townshend (     ).        
1987. ʻAbdu'l-Bahá, the master : a compilation from the writings of George Townshend, Hand of the Cause of God (sometime Canon of St. Patrick's Cathedral, Dublin, Archdeacon of Clonfert). Oxford : G. Ronald, ©1987. 74 pp.
2007. The Most Mighty Branch : stories from the life of ʿAbduʾl-Bahá / by Hitjo Garst ; translated by Olive McKinley ; [illustrations by Anja Shanmugampillai]. Hitjo Garst. Oxford : George Ronald, 2007.