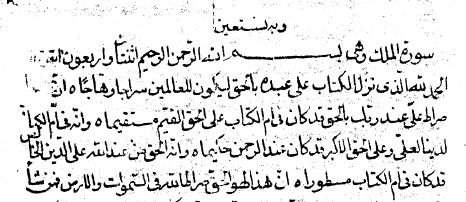 From the Ms. of the Qayyum al-asma' belonging to Mulla Husayn Bushru'i (see PDf. below). 
Select mss. of the Qayyum al-asmā' (The Self-Subsisting among the Divine Names) or Tafsir Surat Yusuf (Commentary on the Surah of Joseph, Q. 12) or Aḥsan al-qiṣaṣ  (The Best of Stories) of Sayyid `Ali Muhammad Shirazi, the Bāb (d. Tabriz 1850).
MacEoin, Sources (1992) lists 17 known mss. of the QA :
1. Cambridge Brownee  F.11 (dated 1891).
2. Leningrad (see Rosen, Collections Scientifiques. vol.I. pp. 179-91)
3. Leningrad (formerly in the Rosen collection)
4. London, BL Or. 3539
5. London, BL Or. 6681
6. Paris, BN 6435 (dated 1909. in the band of Ridvan `Ali)
7. Paris, BN 5780 (dated 1897 in the band of Ridvan `Ali, this ms. is bound with a ms. of the tafsir on the surat al-baqara)
8. Tehran, INBA 6020C (dated 1275/1858-59. apparently in the hand of Sayyid Mahdi Dahaji, transcribed in Baghdad)
9. Tehran INBBA 6016C , (1281/1864)
10. Tehran INBA 5006C pp.5-262 (dated 1269/1846, in the hand of `Muhammad `Ali', transcibed in Karbala)
11. Haifa IBA (formerly Nicolas 107; the ms. seems incomplete)
12. Haifa IBA (ii)
13. Haifa IBA (iii)
14. Haifa, IBA (iv)
15. Haifa, IBA (v) (defective)
16. Haifa, IBA (vi) (dated 1261/1845 in the hand of Muhammad Mahdi Shah Karam ( the oldest ms..)
17. Princeton, University Library, 'BabI Collection' 55.
(McEoin, Sources, Appendix I : 195-6)
In the last 25 or so years the following further mss/ have become known :
Select PDfs of mss. of the Qayyum al-asmā'.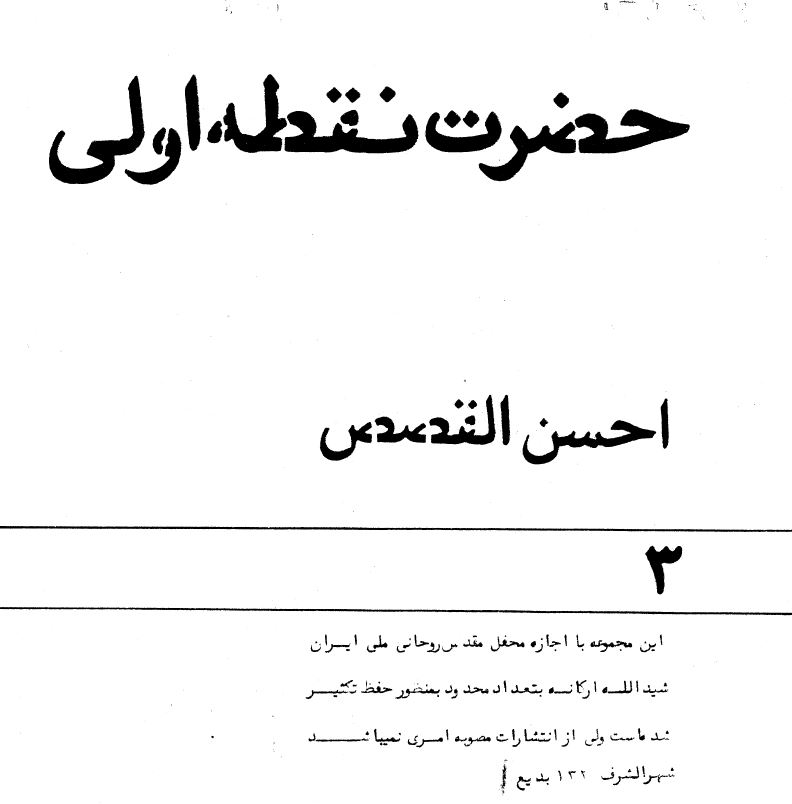 PDf. INBMC Vol. 3 is a photocopy of a very early ms. once in the possession of the first disciple of the Bab, Mulla Husayn Bushru'i (d. near. shrine of Shaykh Tabarsi, Mazandaran, 1849). 234 pp.  I have cropped the sometimes bad form of this original photocopy to make it more readable and kept some supplementary though incomplete Arabic materials on pp. 235-241 which relate to the main ms. 
PDf. The Mulla Husayn Bushru'i Ms= INBMC Vol. 3 : INBMC III.pdf