Qisas Ishmael II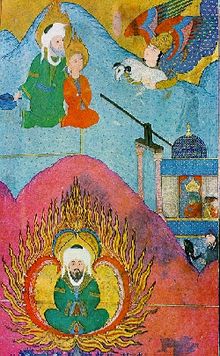 إسماعيل
Isma'il-Ishmael in the Qur'an and in Islamic sources.
Select Bibliography
Bell, Richard,
`The sacrifice of Ishmael, in `Transactions of the Glasgow University Oriental Society' 10 (1940-1), 29-31;
Calder, Norman,
`From midrash to scripture. The sacrifice of Abraham in early Islamic tradition', in Muséon 101 (1988), 375-402.
Firestone, Reuvin
`Abraham's son as the intended sacrifice (al-dhabīh, Qurān 37:99-113). Issues in qurānic exegesis, in JSS 89 (1989), 95-131.
 Journeys in holy lands. The evolution of the Abraham-Ishmael legends in Islamic exegesis, Albany, NY 1990.
`Ishmael'  EQ. vol. II: 563-565
Mirza, Younus Y.
2013. `Ishmael as Abraham's Sacrifice: Ibn Taymiyya and Ibn Kathīr on the Intended Victim' in Islam and Christian-Muslim Relations, 24/3 (2013), pp.277-298.
Moubarac, Y.
Abraham dans le Coran, Paris 1958.
Paret, Rudi,
`Ismāīl', in EI2 vol. IV :184-5.
 Rubin, Uri,
Between Bible and Qurān. The children of Israel and the Islamic self-image, Princeton 1999.